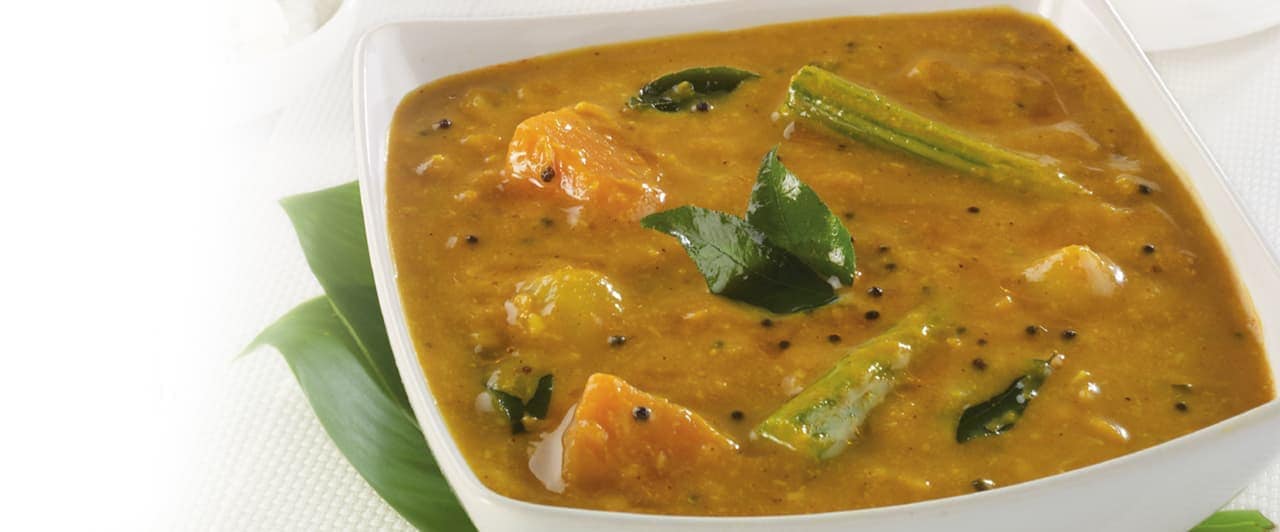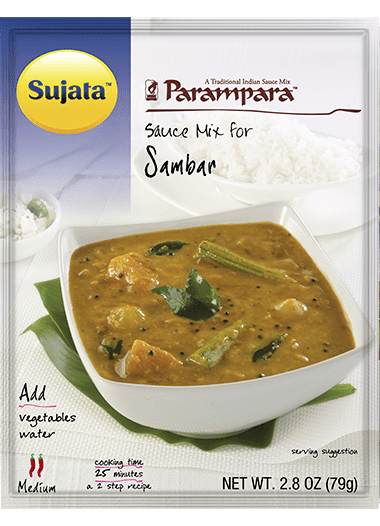 For this Recipe, You'll Need...
Sauce packet

Vegetables 5 oz. (150g)

Water 30 fl. oz. (900ml.)

Oil 1 tbsp.
Recipe

Heat I tbsp. oil in a cooking pan. Add 5 oz. (150 g) cut vegetables, 30 fl. oz. (900 ml.) water and entire contents of this packet. Mix well.
Cook for around 25 minutes on medium flame while stirring occasionally.
Suggested vegetables: Pumpkin, Beans, Drumstick, Sambar onions, Carrots, etc.
This Mix contains oil, salt and spices. Add salt to taste.