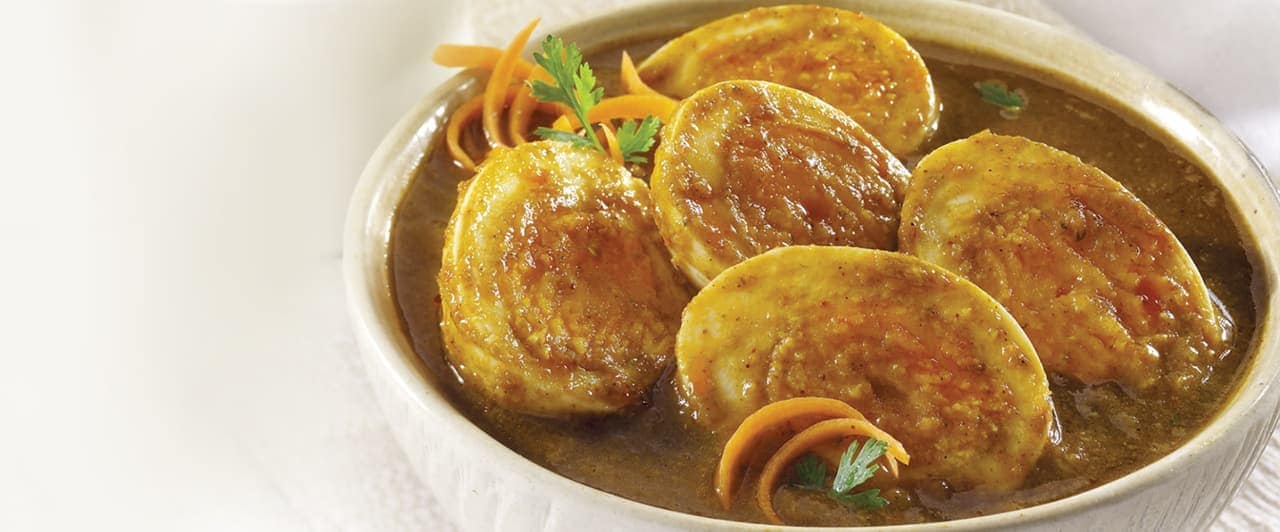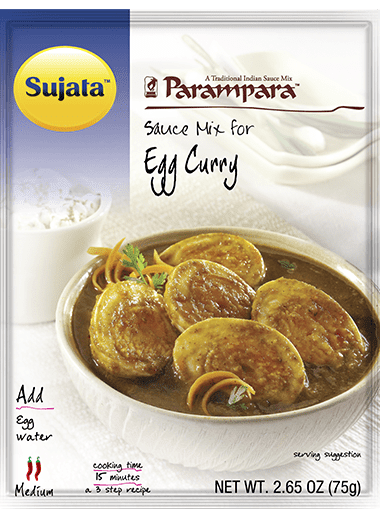 For this Recipe, You'll Need...
Sauce packet

Eggs 5

Water 15 fl. oz. (450ml.)
Recipe

Whisk the entire contents of this pack with 15 fl. oz. (450 ml.) water in a bowl to form a smooth mixture.
Bring this mixture to boil. Break 1 egg and add to the boiling mixture. Cook without stirring for next 2 minutes. Cook further for 10 - 12 minutes while Stirring occasionally.
Boil 4 eggs separately, cut into half and place in the serving bowl. Pour the cooked gravy on top and serve.
This Mix contains oil, salt and spices. Add salt to taste.