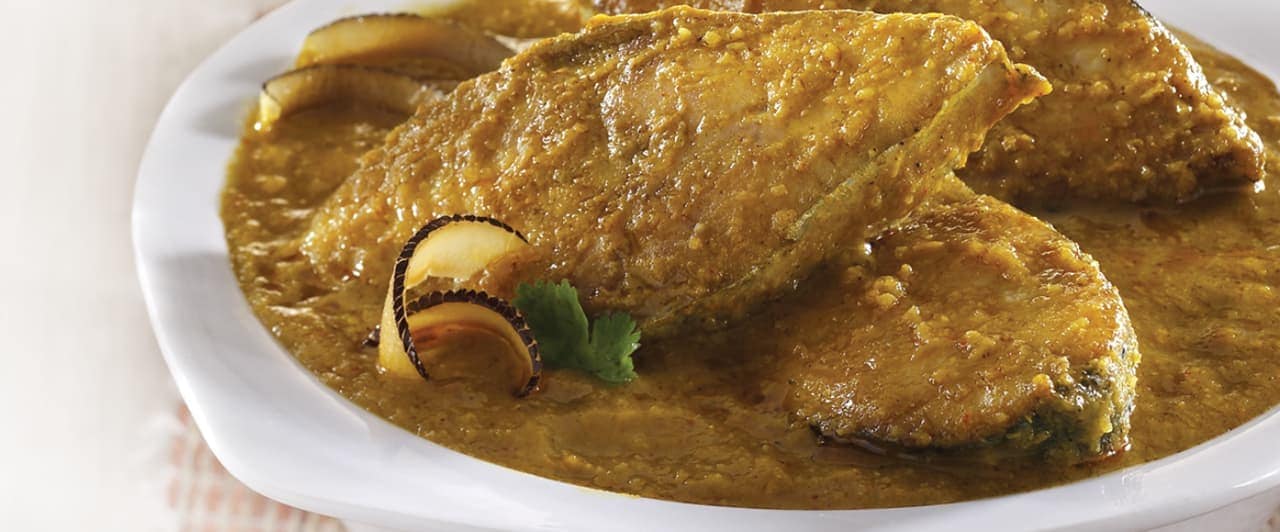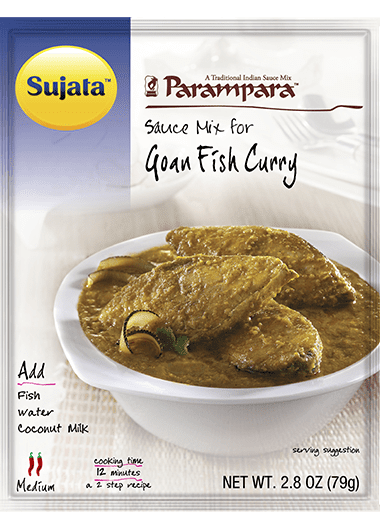 For this Recipe, You'll Need...
Sauce packet

Fish 14 - 17.5 oz. (400 - 500g)

Water - 10 fl. oz. (300ml.)

Coconut Milk 3.5 fl. oz. (100 ml.)
Recipe

Whisk the entire contents of the packet with 10 fl. oz. (300ml) of water in a cooking pan and cook this mixture and bring to a boil. (4-5 minutes).
Add 14 to 17.5 oz. (400 to 500g) of fish of your choice (cut into slices) and 3.5 fl. oz. (l00ml) of thick coconut milk and cook till the fish is completely done & the curry becomes thick (5 - 7 minutes).
This Mix contains oil, salt and spices. Add salt to taste.