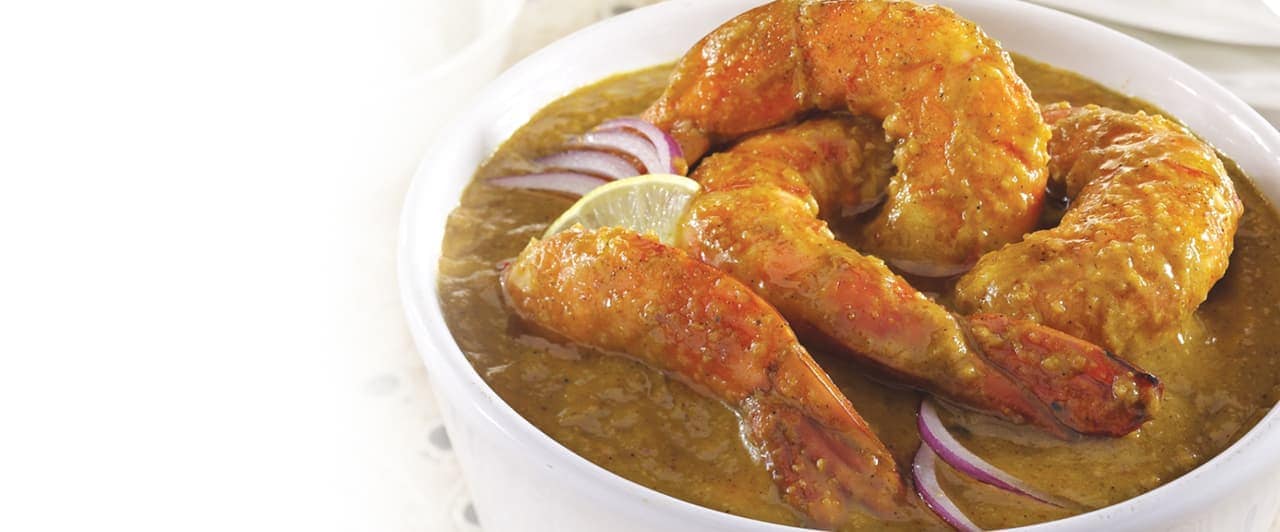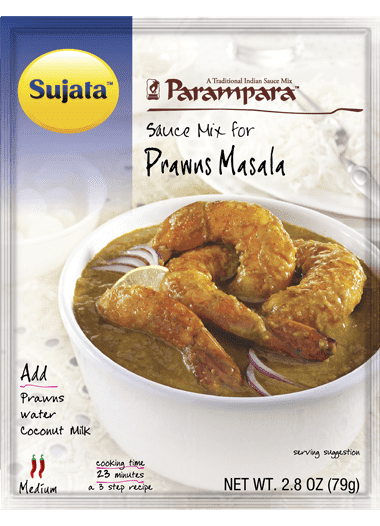 For this Recipe, You'll Need...
Sauce packet

Water 12.5 fl. oz. (375ml.)

Prawns 14 - 16 oz. (400 - 450g)

Coconut Milk 3.5 fl. oz. (100 ml.)
Recipe

Whisk the entire contents of the packet with 125 fl. oz. (375 ml) of water in a cooking pan.
Add 14 to 16 oz (400 to 450g) of cleaned medium sized prawns & cook the mixture until prawns are done (15-18 minutes).
Add 3.5 oz. (100 ml.) of thick coconut milk and cook till the curry becomes thick (4-5 minutes).
This Mix contains oil, salt and spices. Add salt to taste.