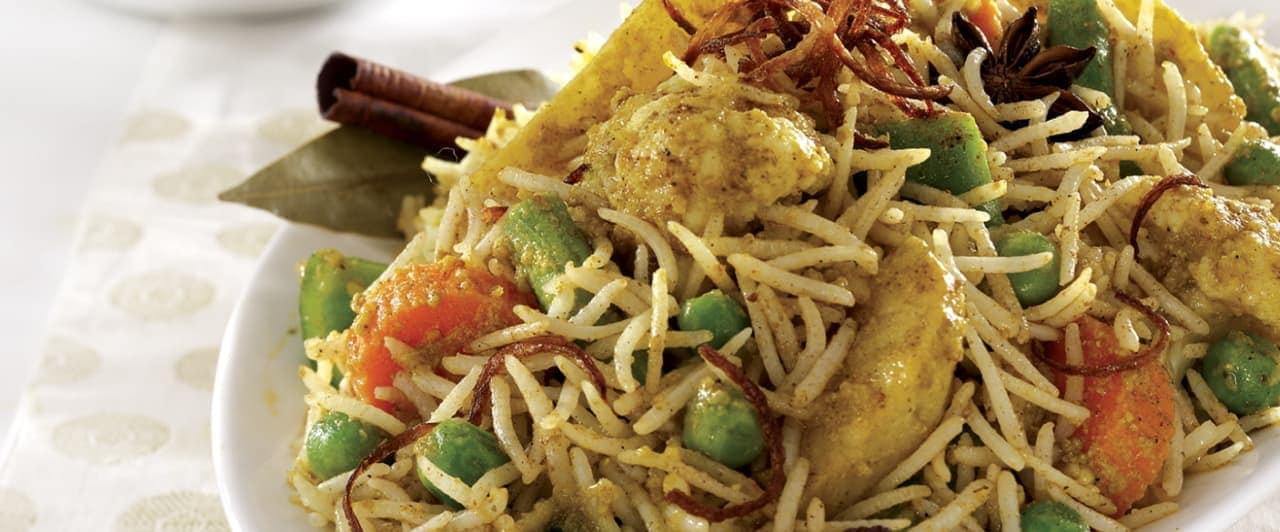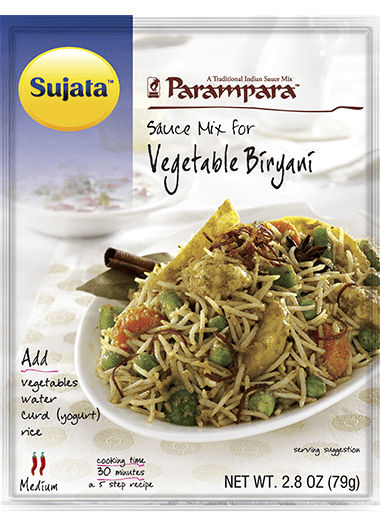 For this Recipe, You'll Need...
Sauce packet

Vegetables 10.5 oz. (300g)

Rice 9 oz. (250g)

Oil 1 tbsp

Salt 1.5 tsp.

Lemon juice 1 tbsp.

Water 44 fl. oz. (1.3 liters)

Curd (yogurt) 3.5 oz. (100g)

Ghee 1 tbsp.

Milk 1 tbsp.

Keshar or Turmeric 1/4 tsp.

Cashew nuts

Raisins
Recipe

Boil 9 oz. (250g) rice in 34 fl. oz. 1 (liter) of water with 1 tbsp. of oil, 1 tbsp of lemon juice. 15 tbsp of salt. Cook till 3/4th done (12-15 minutes). Drain excess water and keep aside.
Take 10.5 oz. (300g) of cut vegetables (potato, cauliflower, peas, french beans, capsicum, carrot etc.), entire content of ths packet, 3.5 oz. (100g) of curd (yogurt) and 10 fl. oz. (300 ml.) of water in a cooking pan. Mix well, cover with a lid and cook for 18 to 20 minutes.
Spread the cooked rice on the cooked vegetables in an even layer. Add cashew nuts raisins and 1 tbsp. of pure ghee (clarifled butter) to it.
Mix 1 tbsp. of milk with keshar (saffron) / 1/4 tsp. of turmeric and spread over rice.
Cover with a heavy lid and let it cook on steam for 8 - 10 minutes. on a low flame.
This Mix contains oil, salt and spices. Add salt to taste.