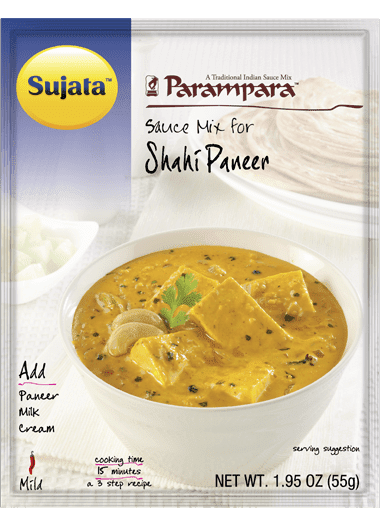 For this Recipe, You'll Need...
Sauce packet

Paneer 7 oz. (200g)

Milk 12 fl. oz. (350 ml)

Cream 3.5 oz. (100 g)
Recipe

In a pan add entire contents of this packet. On a medium flame, add approx 3.5 fl. oz. (100 ml.) of milk, mix well and cook for around half a minute.
Add remaining milk. 7 oz. (200 g) paneer (cottage cheese) cubes and cook for next 7-8 minutes while stirring occasionally.
While stirring, add 3.5 oz. (100 g) fresh cream and cook further on low heat for 1 minute.
This Mix contains oil, salt and spices. Add salt to taste.