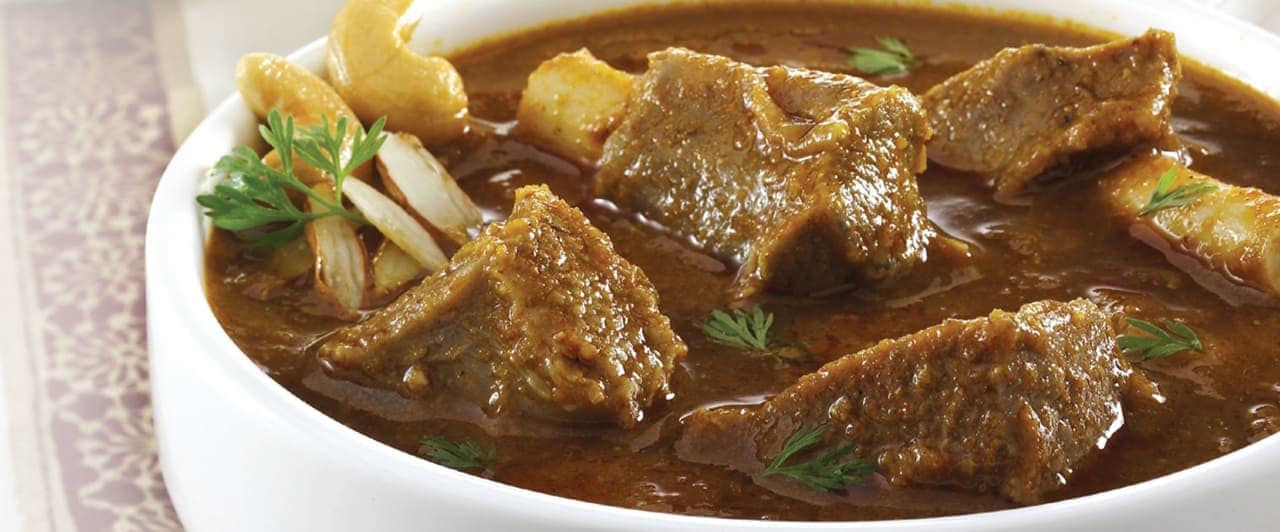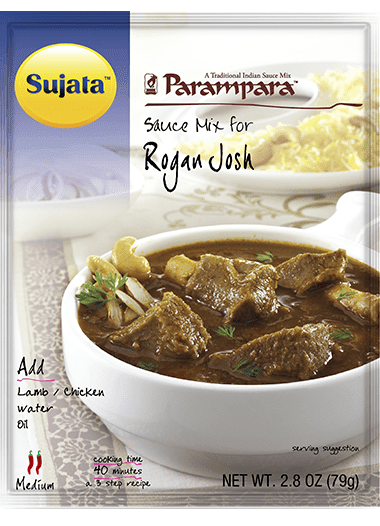 For this Recipe, You'll Need...
Sauce packet

Lamb / Chicken 14 oz. (400g)

Water - 15 fl. oz. (450ml.)
Recipe

Whisk the entire contents of this packet with 15 fl. oz. (450ml.) of water in a bowl to form a smooth mixture.
In a frying pan, sauté 14 oz. (400g) of lamb/chicken in 1 tbsp. of oil until the excess water evaporates and the lamb/chicken starts turning golden brown.
Add the mixture from the bowl and cook until the curry becomes thick & the lamb/chicken is tender.
Suggestion: Top-up with hot water while cooking if necessary as the cooking time & water quantity depends upon quality of lamb/chicken.
This Mix contains oil, salt and spices. Add salt to taste.