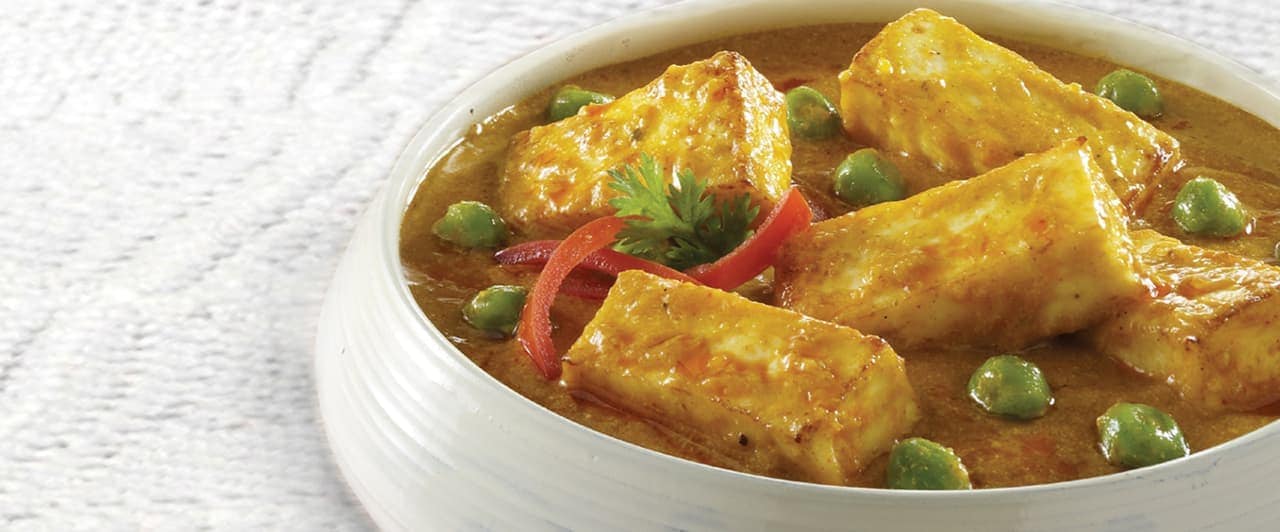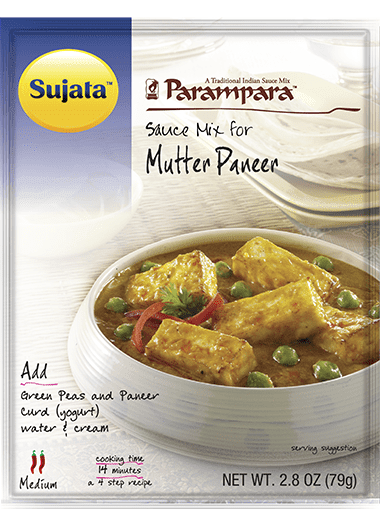 For this Recipe, You'll Need...
Sauce Packet

Green Peas 5.5 oz. (150g)

Paneer 7 oz. (200g)

Cream 2.5 tbsp (50 g)

Water 10 fl. oz. (300ml.)

Curd (yogurt) 3.5. oz. (100ml)
Recipe

Whisk the entire contents of the packet with 10 fl. oz. (300 ml) of water and 3.5 oz. (100g) of curd (yogurt) in a cooking pan. Cook this mixture for 7 minutes.
Add 5.5 oz. (150g) of washed frozen green peas or steamed fresh green peas along with 7 oz. (200g) of cut paneer.
Cook until the curry becomes thick (5-7 minutes).
Add 2.5 tbsp of fresh single or double cream & bring to a boil.
This Mix contains oil, salt and spices. Add salt to taste.